A Full-Sized KENBAK-1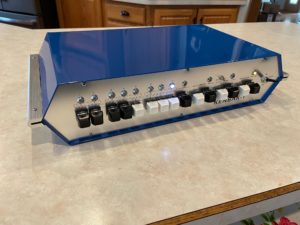 Shortly after I introduced my µKenbak-1 kit I started receiving requests for a full-size version. The electronics were not an issue, the schematics for the µKenbak-1 were fairly simple with only about 60 components. The issue was finding the case, indicator lamps, and keys from 1971.
Knowing the original Kenbak-1 only sold fewer than 50 units, I assumed the case was not custom-designed.  After a small amount of Googling, I discovered the case used in the original was the "Grand Prix" enclosure from Bud Industries of Ohio.
Another quick search revealed that Bud Industries still exists!  On a lark, I contacted their office and spoke to a very helpful woman named Jenene.  She had worked at Bud since the 80s and was familiar with the Grand Prix case, but she told me that enclosure had been discontinued about the time she started.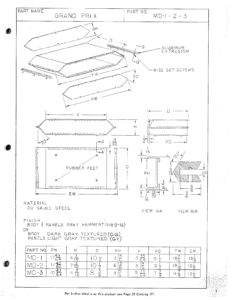 I asked if they would be able to make a small run of the enclosures.  She said they could not, but she would be happy to share the original engineering drawings! (Link 1 - Link 2) I told her about the history of the Kenbak-1 and how an original would sell for more than $30,000.  She seemed quite pleased that their product had been used in something so historic.
So I took the 55 year old engineering drawings, cleaned them up, converted the fractional inches to millimeters, and found a metal shop willing to make a small number of these enclosures.
I replaced the incandescent lamps used in the original with LEDs (in 1971, LEDs were still a few hundred dollars each...)  While I can't find the original lamp holders, I'm working with something similar and at least pleasant looking.  For the keys I'm using a Cherry MX mechanical keyboard switch, and I have found some keycaps that appear to be a good match.
The full-size Kenbak-1 replica is sold out and unfortunately will not return.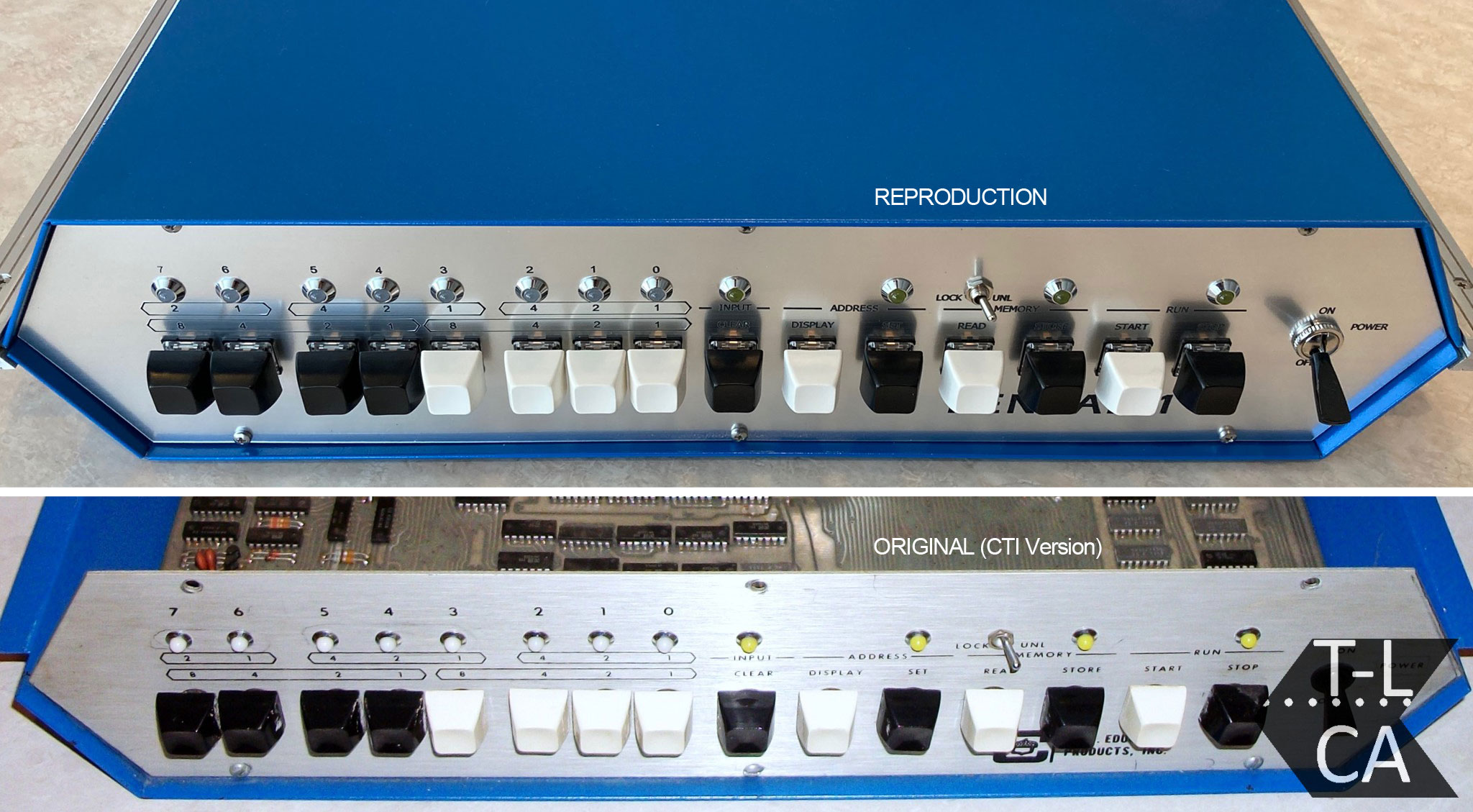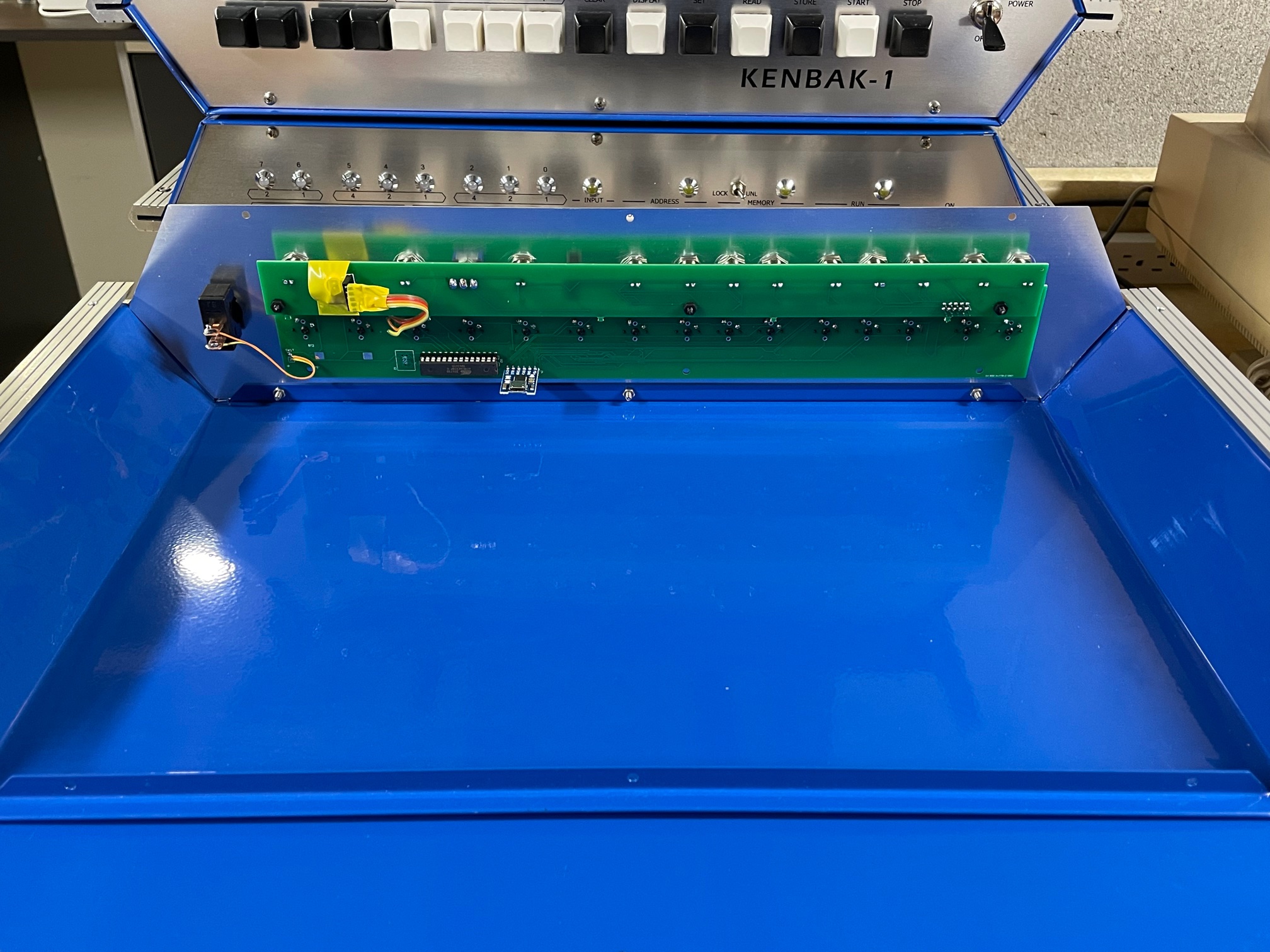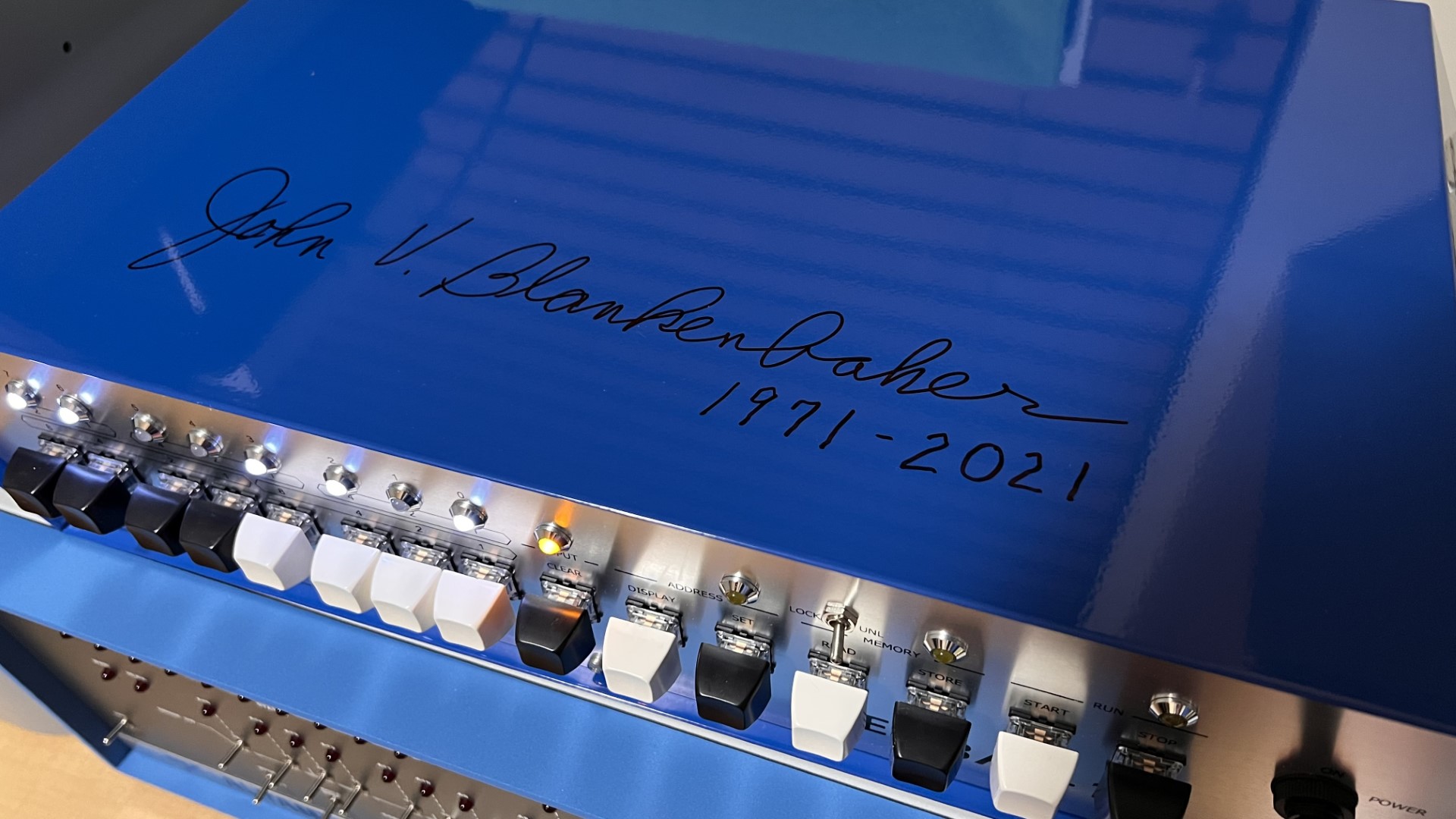 Why would a museum want a replica? Since there are only 14 original Kenbak-1s known to exist, that does not leave one for every museum. As far as I know, at least three of my replicas are in computer museums across the world. Here's a snapshot of one of my replicas at the HomeComputerMuseum in the Netherlands: