THE µKENBAK-1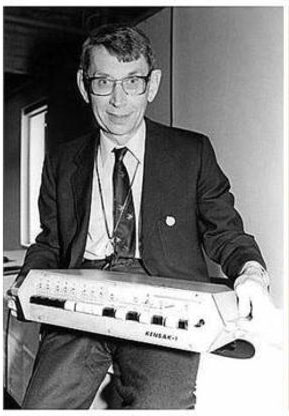 John Blankenbaker was a visionary. Long before many, he understood that computers were the future. While a freshman attending the University of Oregon in 1949 he started working on his design for a personal computing device. That doesn't sound like so much today, but in 1949 it's estimated there were fewer than 100 computers world-wide. John set out to create that computer, but soon discovered it would be too expensive for an individual to build.
In the spring of 1971 John finally did it: he finished the Kenbak-1, the world's first personal computer. He understood that the capabilities of this computer were limited, but it would fill a niche - to provide a fun and educational method to introduce students to the concepts of computers and programming.
Unfortunately, the timing and the target market (education) was not quite right. The price was $750 (about $4500 in today's dollars.) Less than 50 units were produced, and the design was sold. But nothing could erase the fact that John Blankenbaker had created the first personal computer.
---
After the success of my Altair-Duino kit, I knew my next project would be something more esoteric. It needed blinking lights of course, and had to have a great history. The Kenbak-1 fit that bill. I studied all information I could find on the Kenbak-1, but I knew I could never actually use one* (it's estimated there are 14 still in existence, with a minimum price of $25k!)
I came up with a plan and started working on it. I ran into some roadblocks and while Googling, I found the work of Mark Wilson of Christchurch, New Zealand. I sent a few questions to Mark, to which he responded that he had just been to my Altair-Duino website after seeing an article in IEEE Spectrum, and would love to see people have more access to his design and programming through a kit.
This kit is Mark's brain-child, and is a relatively quick build. I'd even say this kit could serve as a good introduction to both electronic construction and computer operation for a young person.
And that's why I wanted to make this kit available: as a living testimony to the birth of the computer revolution.
My KENBAK-1 reproductions are available in two models: a 1:2 size µKENBAK-1 kit and a pocket-size battery-powered nanoKENBAK-1. (A previous version, a fully assembled full-size reproduction is now sold out).  The kit version is an easy build, perfect for beginners with all through-hole components.
The original µKENBAK-1 kit has not been available since March 2020. The kit was in a 3D printed case which was untenable to produce in the quantities I needed. After I found a metal shop to create the cases for my full-sized KENBAK-1, I designed a new 1:2 scale case for the µKENBAK-1 kit. The new version 2.0 kits are available now, order yours by clicking the "Buy The Kit" link above.
Before you build the kit, please take a look at the instructions taking particular notice of the addendum.
The steel and aluminum case now included with the µKENBAK-1 kit.
---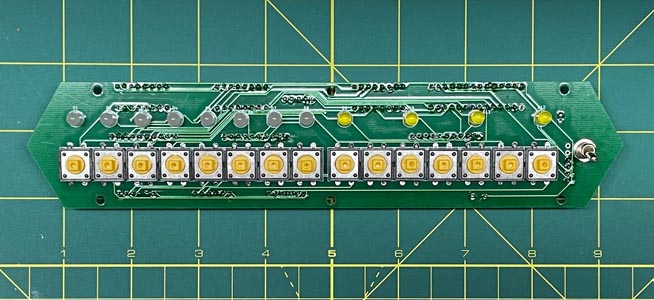 PC Board
You'll receive a professionally made printed circuit board with all components and a printed manual, ready for you to assemble.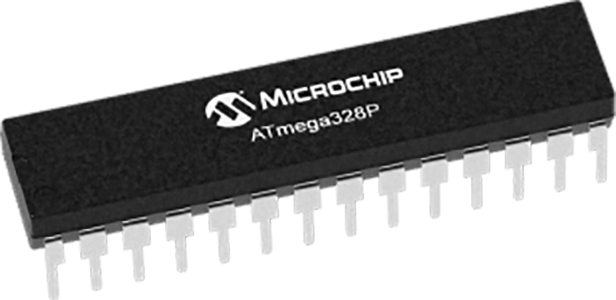 ATMEL Processor
This is the same processor that is used in the Arduino Uno. It arrives pre-programmed with Mark Wilson's open-source Kenbak-1 emulation.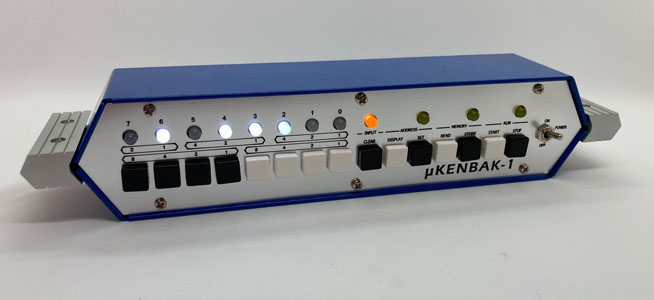 Easy to build
This kit is a great introduction to electronic kit construction. Revive an old-time hobby by building an old-time computer!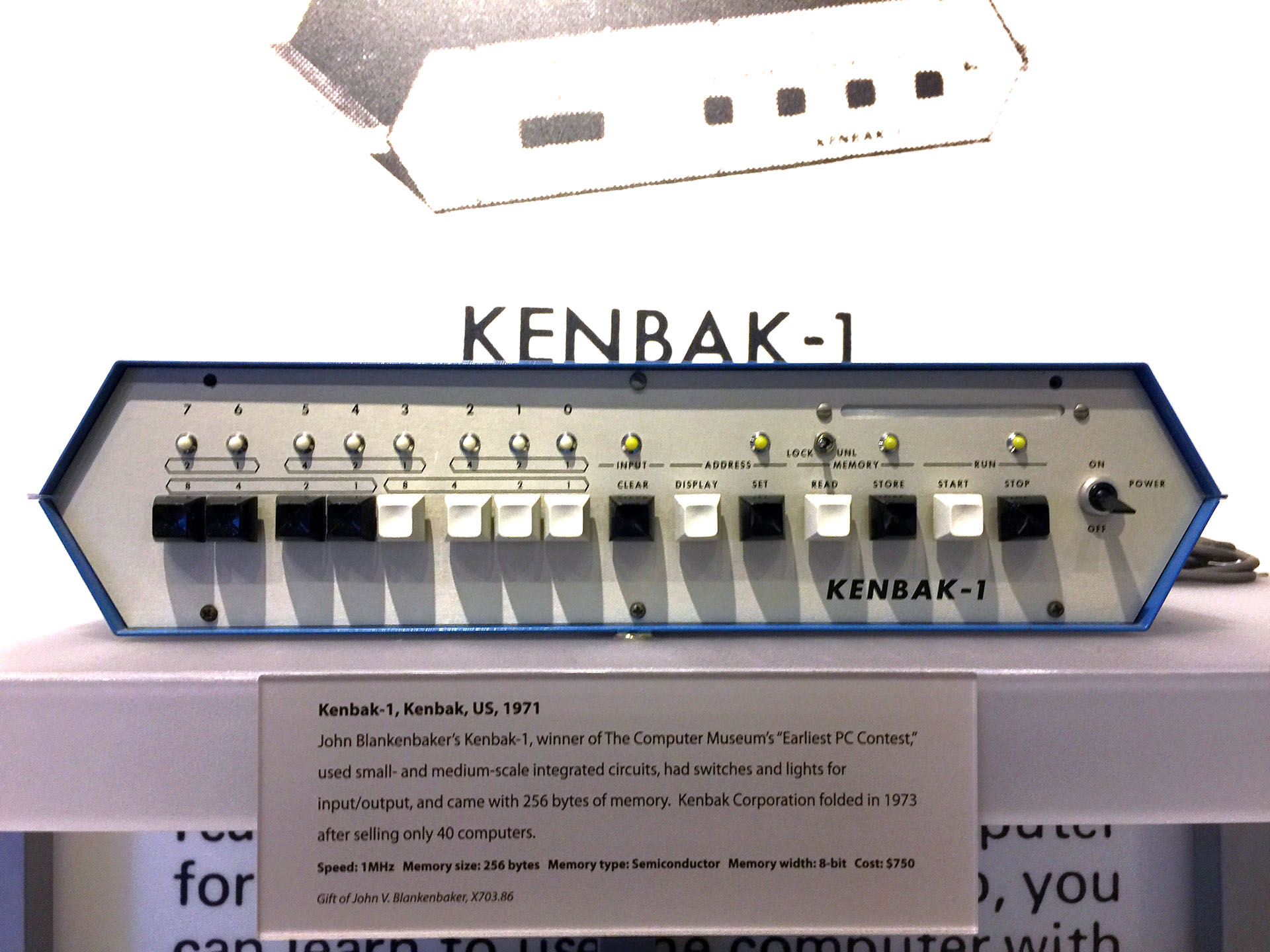 An original Kenbak-1 at the Computer History Museum in Mountain View, CA.
*In 2019 I happened to chat with Dag Spicer, curator of the Computer History Museum, when he offered to let me get "up close" with their Kenbak-1. The timing of my visit did not work out, but it was a gracious offer!
---