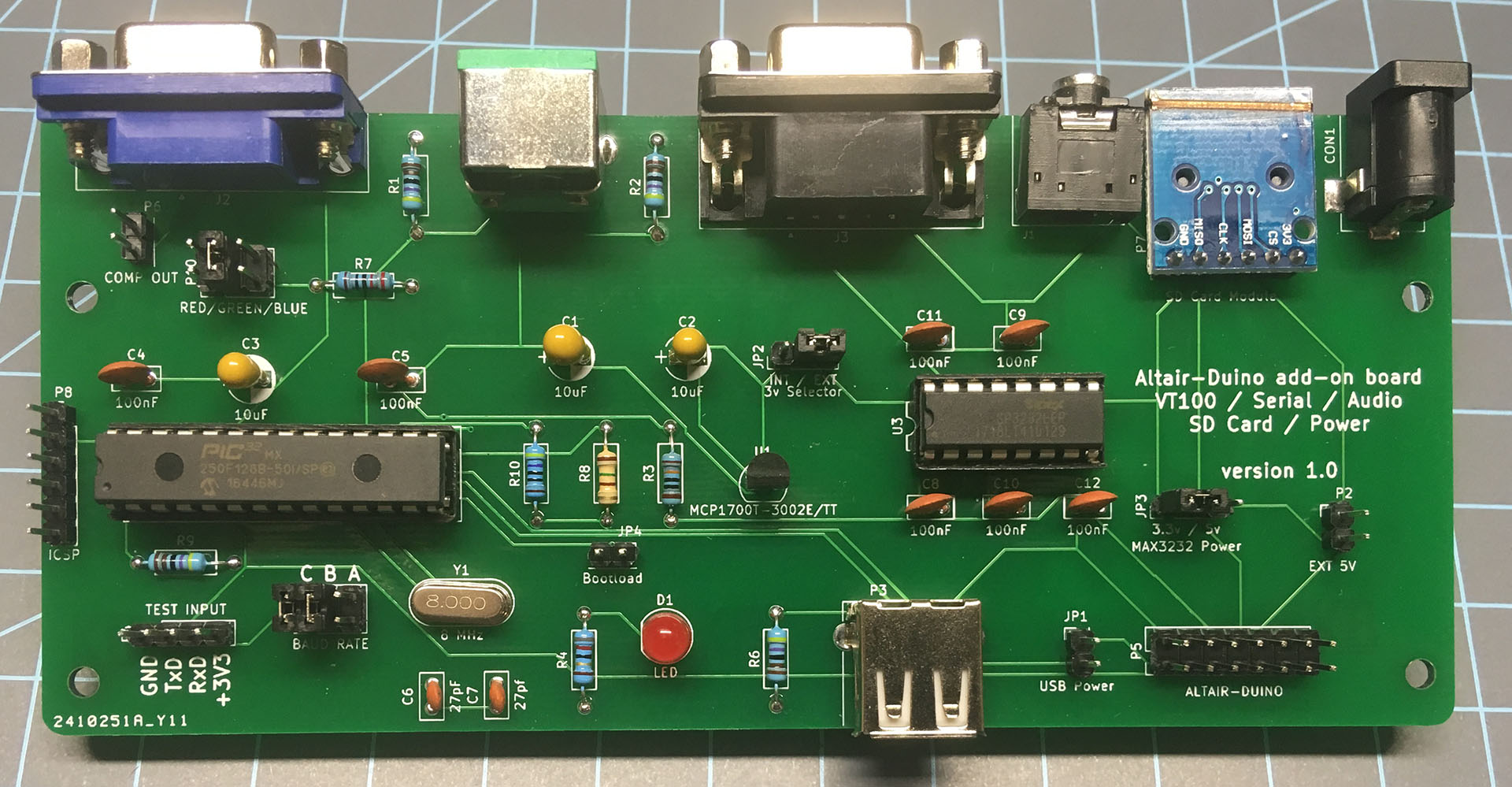 You no doubt noticed that there are jumpers on the I/O Expansion board. What do they do? Read on!
What new programming would you upload? You can try David Hansel's VDM-1 emulator or reprogram the source code and make your own!
You can always revert the firmware to its original by following the instructions and uploading the Terminal_V1.3_UPGRADE.hex file.
You can download the hex files at this link.